The Future is Now: Back to the Future Day!
Remember, remember, well the 21st of October, 2015 - the day that Marty McFly traveled to in 1989's awesome movie sequel,
Back to the Future Part II™!
And they have VR-Goggles too, I checked! Hoverboard - Check! Flying cars - With Wings. Check! Cool Nike shoes - TBC this year! Lets talk games. Check!
Travel Back to the Future in Rocket League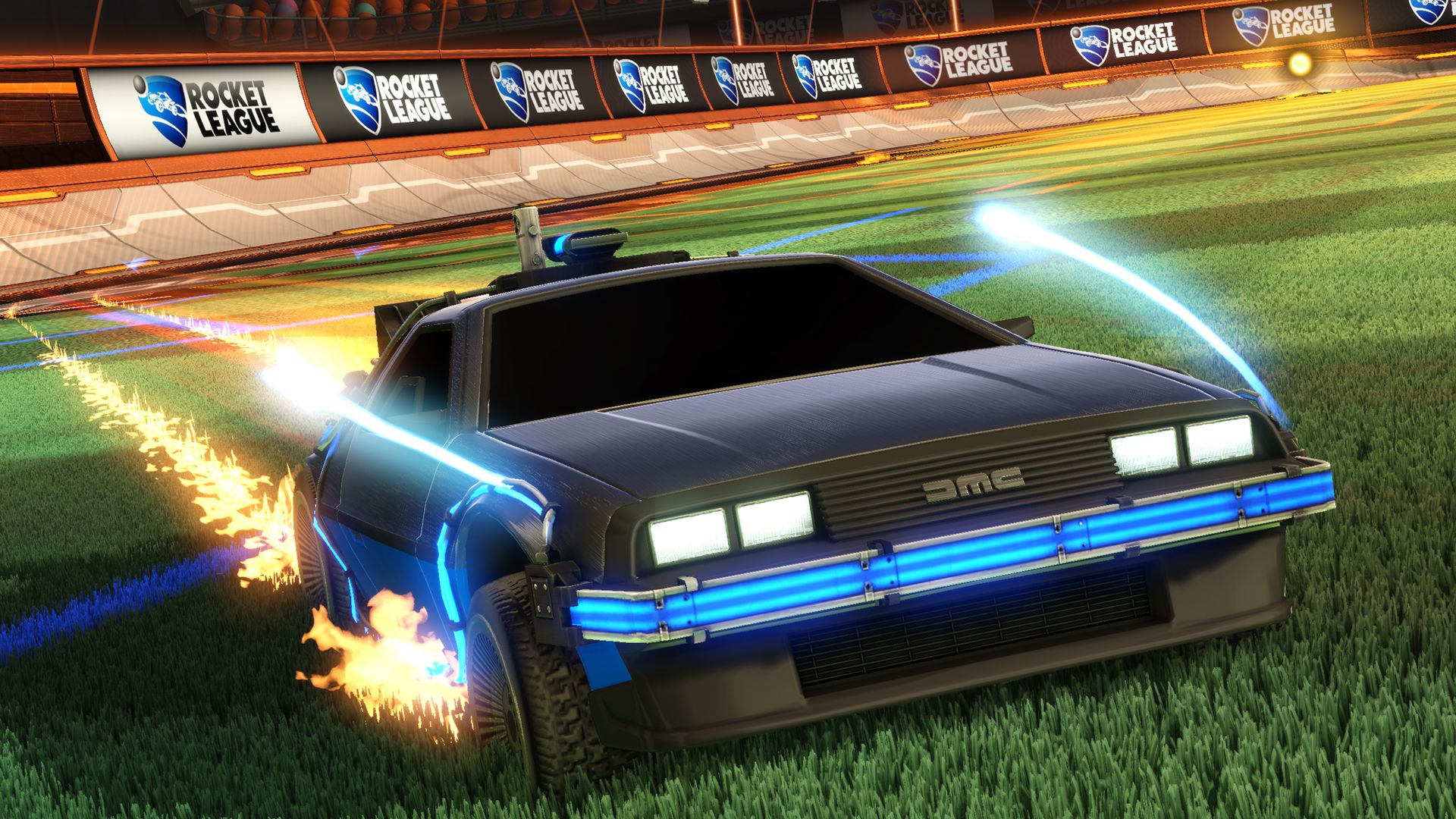 To celebrate this special occasion, independent video game developer, Psyonix, has officially released the world-famous DeLorean Time Machine as a playable Battle-Car in
Rocket League
on Steam and PlayStation
®
4! https://www.youtube.com/watch?v=MWTGyIwgvZw&feature=youtu.be Read all of the important details on the PlayStation Blog: 
blog.us.playstation.com/2015/10/12/rocket-league-goes-back-to-the-future/
Available in the
Back to the Future™ Car Pack
, the DeLorean Time Machine retails for $1.99 USD or its regional equivalent and is
available NOW!
Man Owns Real Life Back To The Future DeLorean
https://www.youtube.com/watch?v=9PEY86MQl3Y Also the Independent talks about it. http://www.independent.co.uk/arts-entertainment/films/back-to-the-future-today-is-the-day-that-marty-mcfly-and-doc-brown-travelled-to-a6702031.html [caption id="attachment_4810" align="aligncenter" width="519"]
Source: Michael J Fox in Back to the Future Universal/Everett/REX Shutterstock[/caption]
Back To The Future - Technology and the Four Big Trends that will impact the next 15 years
Les game focused, but still interesting is Daniel Priestley's take on it: https://www.youtube.com/watch?v=yEZcsgA4JsQ